"Crocodile Mite" skin disease in dogs and cats
Demodectic mange in dogs and cats
Demodex is a mite that lives in the hair follicles of most mammals. It is species specific which means that different types of animals, including humans, have their own type of mite. It is a normal inhabitant of the skin and is most commonly not contagious. The mite is usually passed on to puppies from their mother in the first 72 hours of life. The puppy's immune system usually copes to contain the mite but sometimes an overgrowth of the mites occurs and this is when symptoms of demodicosis also referred to as mange are seen. Mange is a collective name for skin disease caused by different types of mites of which the Demodex mite is only one.




Understanding congestive heart failure in your pet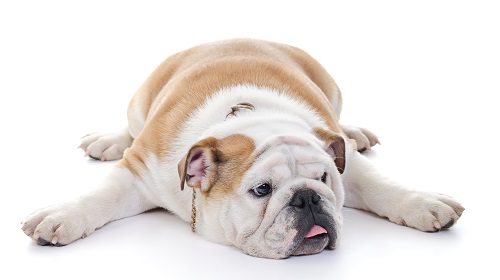 Heart Failure
Congestive Heart Failure (CHF) is a very common condition affecting our pets, and is more often seen in dogs than cats. Although it is a serious condition, and a major concern for a pet owner, it can be easily diagnosed and once diagnosed, it can be managed effectively. The important thing is to make an early diagnosis and start treatment immediately. Congestive Heart Failure can occur in pets of any age, but is more common in older animals. For this reason it is important to have annual checks done on older generation pets. First, let's have a look at how the heart works to be able to understand this condition better.




When is it more than just a tummy ache?
Pancreatitis
The pancreas is a small gland that is situated next to the stomach and first part of the small intestine in the front of the abdomen. As in humans, it performs two main functions in dogs and cats.
It is responsible for producing some of the special chemicals called enzymes which aid in the digestion of food. Enzymes are usually inactive within the pancreas. They are activated when they are released into the small intestine through ducts. Enzymes break down the food into smaller particles which can then be absorbed through the intestinal wall into the blood stream.
The other main function of the pancreas is to help regulate blood sugar. The pancreas produces special messengers called hormones. Insulin is one such hormone. These hormones tell the body when to release or store glucose into the cells.
Sometimes the digestive enzymes are released within the pancreas, instead of within the small intestine. When this happens, it causes severe inflammation and death of some of the pancreatic cells. This can affect surrounding abdominal organs, such as the liver. When inflammation occurs it is usually very painful and is described as pancreatitis. Pancreatitis can be acute, where the inflammation is not associated with permanent damage or it can be chronic. A chronic pancreatitis results in the pancreas becoming smaller and harder than normal and this affects the function of this important organ. Pancreatitis can become very severe very quickly and cause your pet to suffer with intense pain so it is important for your pet to receive veterinary attention as soon as you suspect there may be something wrong.




Kidney Failure
Kidney Failure in Dogs and Cats
The kidneys are very important organs of the animal body and play an important role in the normal day to day functioning of the body. They act like a specialised type of filter by retaining the appropriate amount of different salts (electrolytes) to maintain fluid balance in the body. They secrete a hormone which is involved in the production of red blood cells. The kidneys are also responsible for getting rid of waste products through the urine, especially those that are produced by the breakdown of protein in food. Kidney failure starts as soon as the kidneys are damaged due to disease, damage or old age, however in animals most owners only start seeing the clinical symptoms of kidney failure once more than 70 to 75 % of the kidneys have been destroyed or damaged. This means that of two kidneys, as little as only half of one is functioning normally before the signs of kidney failure become evident. At this stage the kidneys can no longer adapt to maintain a normal fluid and electrolyte balance in the body, and are no longer able to expel toxins as efficiently as before. The challenge with treating kidney disease is that the kidneys do not have the capacity to regenerate like other organs like the liver. This means that it is very important to look out for the symptoms of kidney failure so treatment can commence as soon as possible to preserve as much of the kidneys as possible.




Do cats get colds?
Snuffles - Feline Rhinotracheitis
Just like humans and most other domestic animal species, cats can also catch colds. In cats, this disease is referred to as Snuffles – quite an apt name for all the sniffing and snorting associated with this disease. The learned name for this disease is Feline Rhinotracheitis. This name describes the disease well;




Do Dogs get colds?
What is cracking with Kennel Cough?
Canine Infectious Tracheobronchitis, or as it is more commonly known, Kennel Cough, is an upper respiratory tract disease of dogs that is found throughout the world. Breaking down the names of disease gives an indication as to how, and which parts of, the respiratory tract are involved.




The Hype about Hyperadrenocortism
Cushings Syndrome in animals
Hyperadrenocorticism, or Cushing's Disease, is a condition whereby the level of cortisol in the body is too high. It is a condition which is also found in humans and the name Cushing's Disease or also commonly known as Cushing's Syndrome comes from Harvey Cushing, who in 1912, was one of the first physicians to report a patient affected with excessive cortisol hormone also otherwise known as glucocorticoid.




Diabetes Defined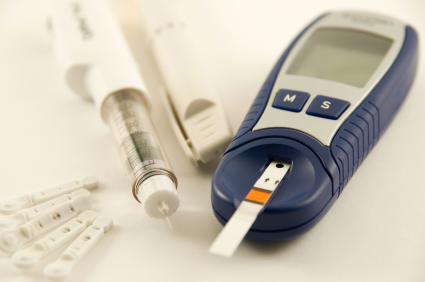 Diabetes in dogs and cats
The pancreas is an organ in the body which is closely associated with the segment of intestine that leaves the stomach. The pancreas releases enzymes involved in digestion as well as hormones with specific functions. One of these hormones is insulin. Insulin is released from the pancreas in response to the intake of food, especially carbohydrates and to a lesser degree fats and protein. Insulin circulates in the bloodstream and facilitates the uptake of the ingested nutrients into the body's own stores of energy.




My pet is having a fit! - Seizures in Pets
Seizures in Pets
Anyone who has ever seen an animal experiencing a seizure will know that it is a "hair-raising" event. Seizures or 'fits' is a well-described phenomenon in domestic pets. The way in which a fit or seizure presents can vary significantly, from what seems to be a brief moment of absent-mindedness to full blown body contractions where the animal is semi-conscious and lying on the ground shivering, shaking and convulsing, with foam coming out the mouth and looking like it is busy dying. Owners, and even vets who may have seen such seizures in pets quite often, still find it disturbing at the best of times.




Frequently Asked Questions about Rabies
Rabies
How often must I vaccinate my dog?
Puppies should be vaccinated at 3 months old with a booster vaccination required a month later and a booster given within 12 months of original vaccination. Thereafter animals who live in Rabies endemic areas like KwaZulu Natal should be given a rabies vaccination every year and animals living in non-Rabies endemic areas every 3 years by law, but preferably also yearly, because in places like Johannesburg which is non-Rabies endemic there have been several outbreaks of Rabies in the past few years.